Well~ Since the game didn't have an in-depth explanation on this, I decided to make a guide on it c: Enjoy.
+ What is "Crafting"?
Crafting is a way to create items from items that you have. You see those somewhat useless items in your inventory? Yeah well, they're actually useful. You can craft potions or equipment.
+ Where do you craft items?
You can craft items from NPCs in any town/village except Feita. NPCs that can craft items will have the option when you talk to them.
+ How do you craft items?
You can craft items by clicking the craft option once you talk to the NPC and a window will show: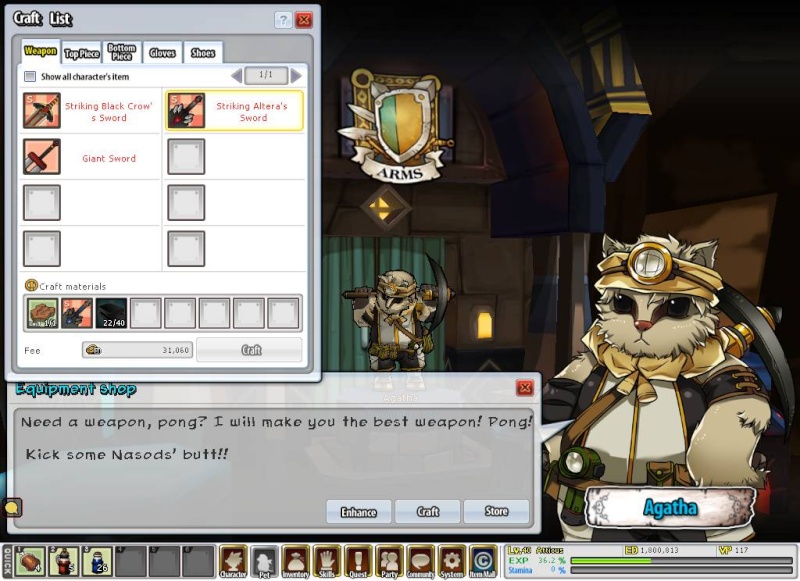 Under "Craft materials" will show what you need and how much. If the image is blacked out then you do not have the item or not enough. If it's colored...self explanatory.
"Fee" is how much it'll cost to craft the item.
For potion crafting: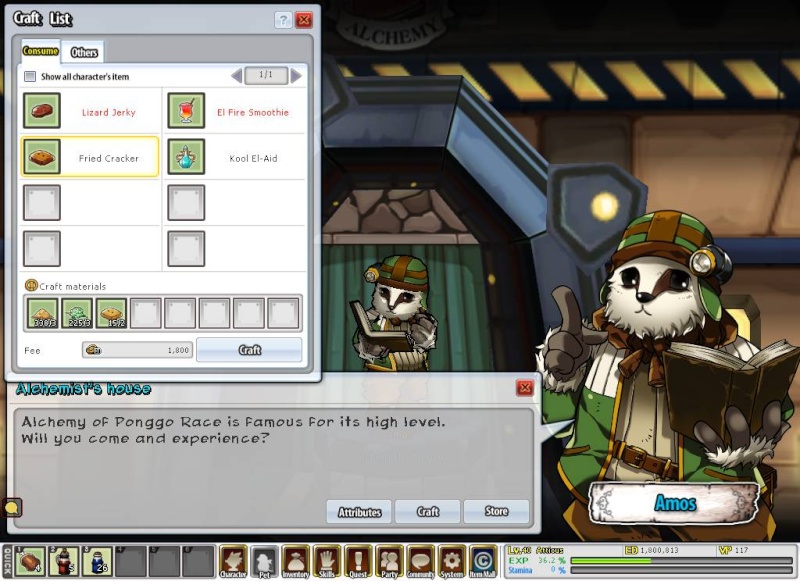 You can craft HP pots and MP pots. Just like equipment crafting, there's a fee and items you need. Sadly, for potions crafting...you need to craft them one by one instead of a bulk.
For Ice Burners crafting: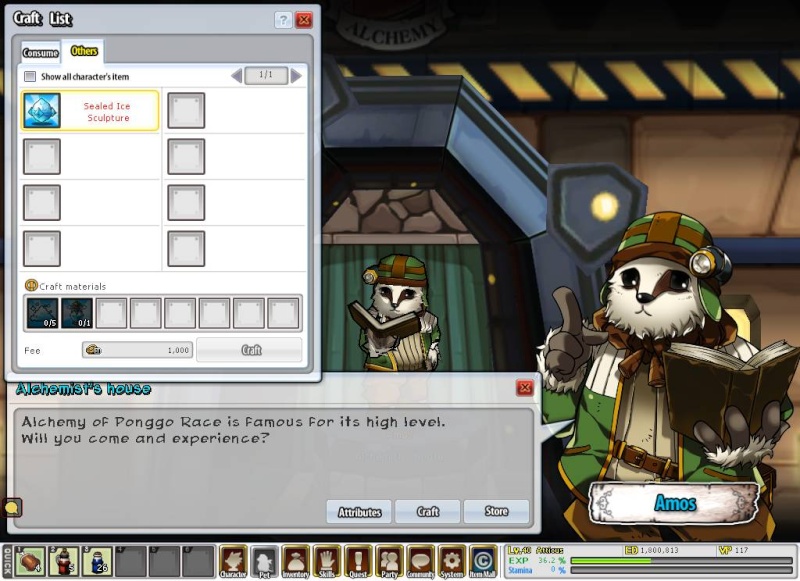 You would need to craft this and buy the cash item in order to receive ice burner items.
---
+ Weapon cast+Armor Patterns
Weapon casts and armor patterns are needed for weapon crafting only. They can be bought from the shop NPC that requires them.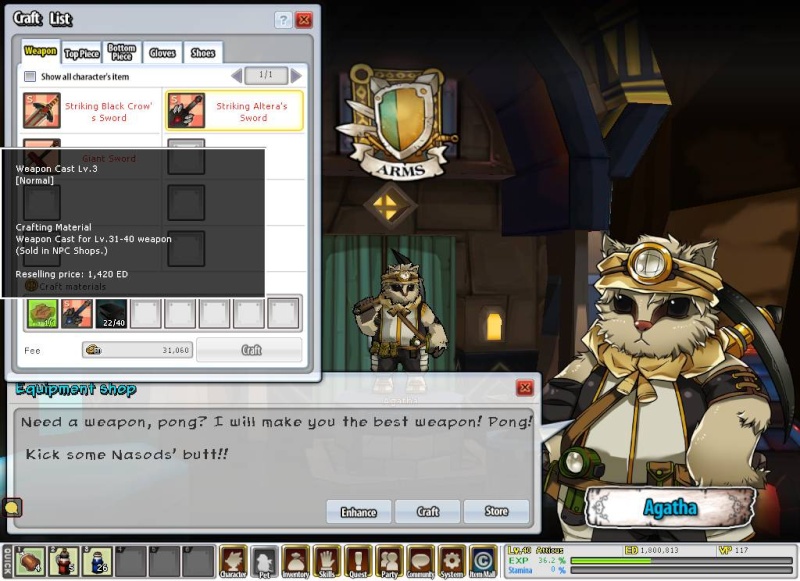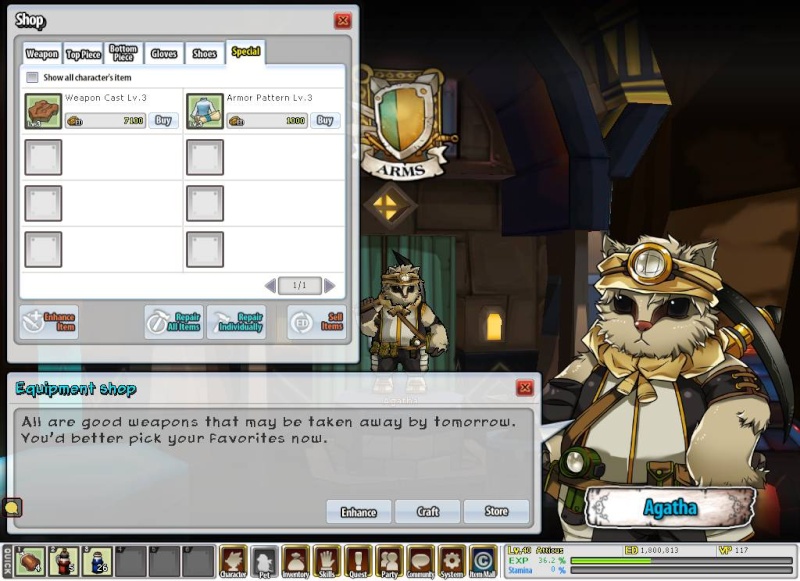 _________________